HOORAY! YOU'VE LANDED IN THE RIGHT PLACE!
Cue the trumpets! We've been waiting for you! 🙂
In fact, Self Help Mentor is designed specifically for YOU!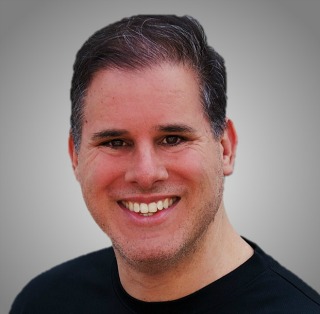 Welcome to the HAPPIEST CULT ON EARTH!
Don't worry. This isn't your regular cult. This is a cult of intelligent, jubilent, dream chasers. A cult of people transforming their lives by overcoming their doubts, reducing their stress, taking more action, and achieving their goals.
This site might soon become your favorite destination for free self-improvement advice on the internet. In fact…
If you don't leave now, your life may never be the same!
There are some striking differences between the Self Help Mentor cult and most other cults you have heard about:
This cult is fun!
There are no religious teachings in this cult. Just great self-help advice, motivational tips, and other self-improvement information backed by scientific research (the Stanford, Harvard, Oxford variety), demonstrable evidence, impeccable logic, and common sense.
It's totally free! You can read the self-help articles, watch videos, listen to podcasts, and you don't have to pay a penny. Although like any good cult, I never turn away donations. 🙂
You don't have to move to a fortress compound in New Mexico or Utah. You can learn how to change your life from anywhere you have an internet connection, including from your own couch.
No weird cult clothing required. You can learn these personal development lessons while wearing a suit, shorts & a t-shirt, your LBD (guys, ask your girlfriends), or even your underwear.
You can recommend this cult to your friends and you will actually be doing them a favor. In fact, they will probably love you for it! (Go ahead and do so right now with the share buttons on the far left of this page.)
Although this cult does have a leader, Mark Blade (that's me!), I don't require you to agree with everything I say. Feel free to implement the self-help strategies that you like, and discard the rest. I am totally devoted to the scientific method here. I hope that you are too. So please test out my advice. Experiment with it. See if it works for you, and if it does, great! If it doesn't, move on.
This cult does not have any sacred scrolls, but it does have a totally free email newsletter. I call it the Self Help Mentor "Useletter" because it's filled with stuff you can "use" like bonus articles, bonus videos, and other great nuggets to radically improve your life.
Why not signup right now so that you don't miss a single life-changing lesson? It's one forward step toward your better future life that can begin today. Over 30,000 people have paid for my advice, but through this Useletter, you get it for FREE! (If you don't like it, unsubscribe anytime. Boy, some cult I'm running. I don't even hassle you when you leave. 🙂)
YES, I WANT TO GET THE FREE SELF HELP MENTOR USELETTER
(*An exclusive, special bonus lesson is provided to you immediately after you signup!)
So Are You Ready For An Exciting Life Transformation?
Ready For A Life Brimming With More Success, Fulfillment & Joy?
If You Are, Then You've Found The Right Place!
By the way, if this "cult" talk is rubbing you the wrong way, don't worry, it's nothing more than a harmless metaphor or running gag, but it does hint at something that is true and meaningful to your personal development process.
I do want you to feel like you are part of something bigger.
I do want you to feel like you are not alone in your quest for loftier goals and a better life.
If your friends or family are not as inspired, motivated, or dedicated to the self-improvement process as you are, please know that by becoming a regular visitor here; by becoming a metaphorical member of the Self Help Mentor "tribe," you are joining other kindred spirits who are.
You are choosing to become the type of person who doesn't just talk about improving their life, but actually takes proactive steps to do so.
Welcome to the team!
So Let's Get Started! Here Are 4 Great Places To Do So:
Regardless of where you start, please commit to regularly investing some time and energy into improving your life, achieving your goals, and increasing your happiness.
If your own life isn't worth your best efforts, what is?
So I extend a warm invitation for you to visit here on a weekly basis. Let me help kick-start your personal development pursuits.
Please give me the pleasure of being your Self Help Mentor. 🙂
-Mark Blade
Still not sure where to start? Just kick back and watch this video: